Marin Elektro supplies alarm systems from Auto-Maskin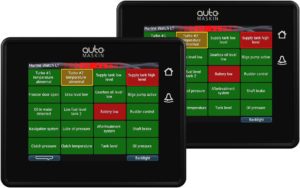 Marine Watch LT Series
Marine Watch LT is an uncertified vessel alarm marine system with no compromises. This robust system with an incredible list of built-in features is ready to take you on a safe journey and withstand all weather conditions.
Marine Watch S Series
Marine Watch S Series is an advanced, class certified vessel alarm system, with a user-friendly operator interface displaying instant recognition of vessel status.
SERVICE 24/7 – WITH THE CUSTOMER IN FOCUS!