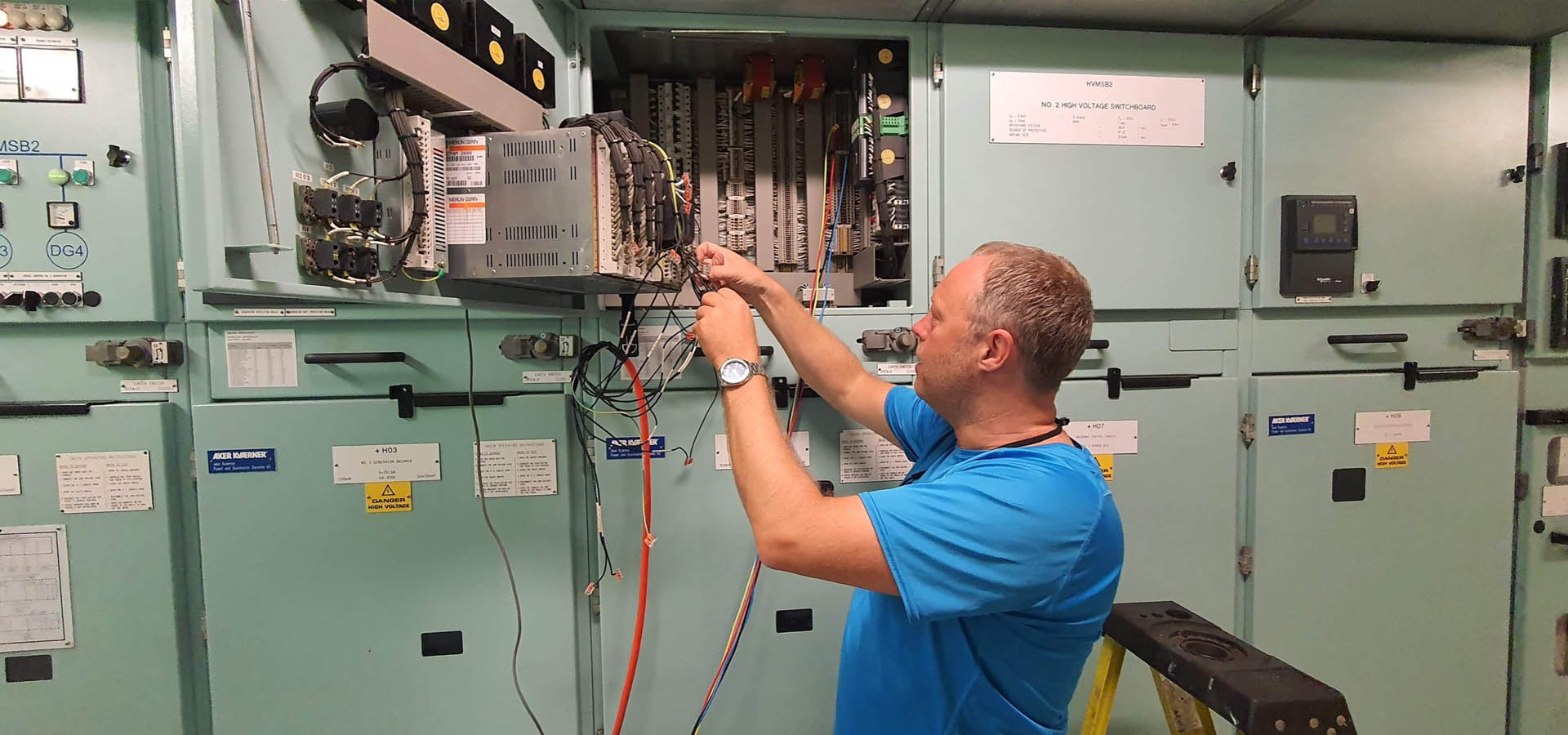 Electrical installation and service, on ships and offshore installations
We specialize in providing high quality services and products to the ship industry. We have been in the market since 1977 and have extensive and vast experience. Among other things, we have supplied complete electrical installations to more than 20 new ship buildings.
We have a large selection of goods in our stock. Everything from traditional electrical equipment to a large selection of cables, electric motors, batteries and oil burners – to name a few.
We have a large network of suppliers that allow us to deliver most of the equipment in a very short time. We also have a wide range of instruments for test and check of instruments and protection devices for ships and rigs. Thermography of switchboards and test of protection devices etc. for both low and high voltage systems.
Stølebuktvegen 8
4250 Kopervik
SERVICE 24/7 – WITH THE CUSTOMER IN FOCUS!