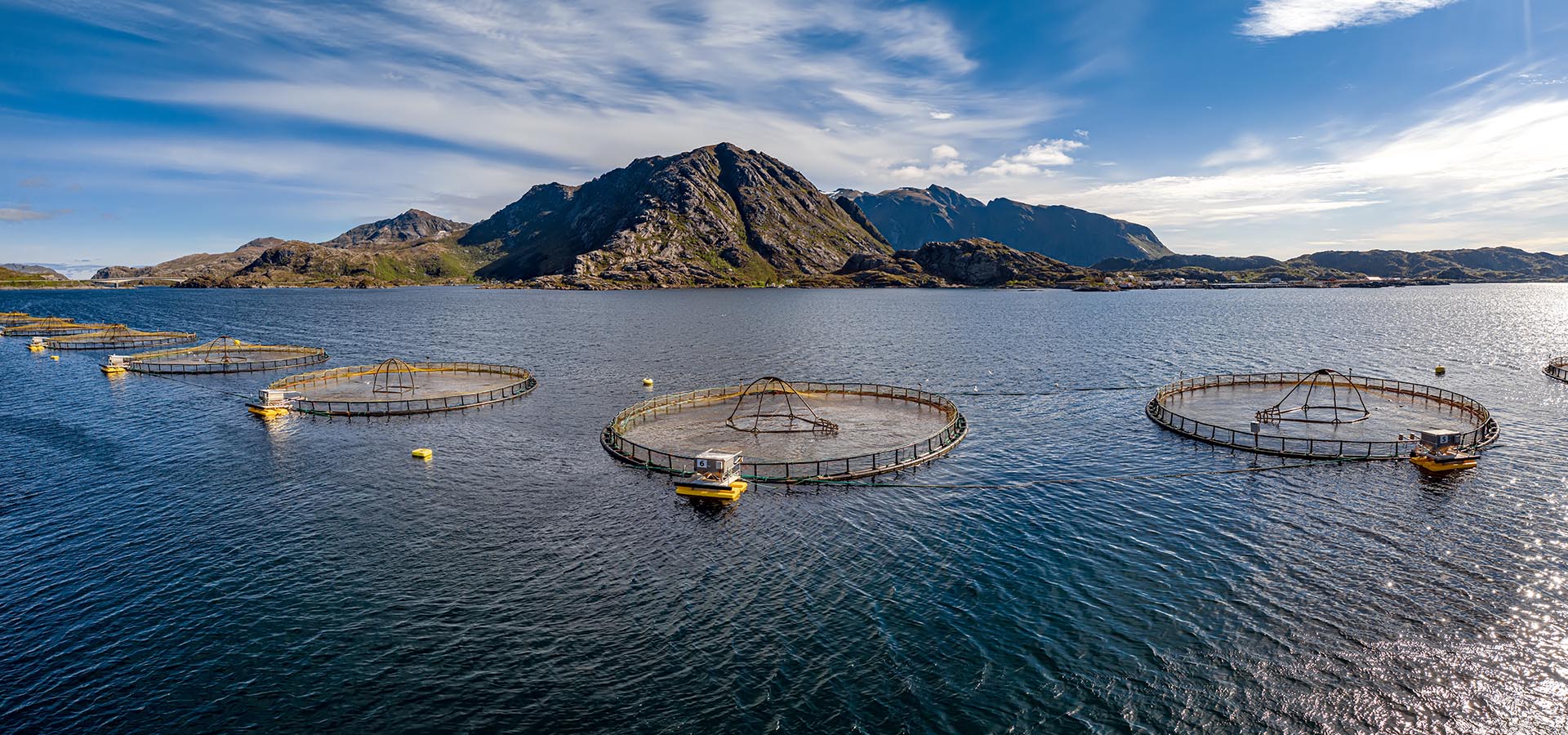 Electrical installation and service, at aquaculture and fish farms
We have many years of experience with services to the aquaculture industry. We provide installation and service for land-based fish farms, feed rafts, closed cages, sea facilities, work boats and more.
We have experience from major projects where we have been responsible for the design of the electrical system, calculations of energy needs, energy efficient solutions, switchboards, automation system and power production.
Marin Elektro aims to be innovative, energy and environmentally conscious. In accordance to this we offer, in collaboration with solid subcontractors, hybrid solutions to the aquaculture industry. Battery in combination with the diesel generators will be able to reduce the running time of the diesel generators by up to 90%. The solution can be delivered either in a container solution or mounted at the fleet itself. The power production then goes from being a manual start/stop system, to a fully automatic system. A system that ensures a stable supply of power to the fleet.
Stølebuktvegen 8
4250 Kopervik
SERVICE 24/7 – WITH THE CUSTOMER IN FOCUS!